Our story
Welcome to the world of Vintage Adventures, where pure authenticity and timeless splendor merge into an enchanting interior.
We believe that an interior not only fills a space, but also tells a story - a story of times gone by, of ancient craftsmanship, a story of discovery and adventure.
With an adventurous spirit as its driving force, Vintatage Adventures is emerging as a true expression of our love of distant travel, aesthetics and the ancient world.

Pure authenticity
In the colorful and chaotic streets of ancient bazaars, deep in the heart of India, we meet our passionate antique dealers and talented carpenters who have passed down the art of restoration from generation to generation. It is extra special to consider that they often descend from the same craftsmen and architects who created our finds many years ago.
Vintage Adventures is more than just a business; it is an expression of our deep commitment to preserving India's heritage and sharing its hidden treasures.
Pure passion
Our story starts early in 2018, but the passions that led to its creation started long before that.
Already in 2013, Bjorn traveled to India for the first time at the age of 19, fueled by his urge to discover the world and passion for photography. During that trip his deep love for India was born. At a young age, Bjorn was already interested in the old world, things with a story and aesthetics (partly thanks to photography) and driven by an unstoppable need to discover the world.
In India, time seemed to have stood still. It was so surreal that this still existed. During that trip, he came into contact with the Indian antiques trade at a market in Rajasthan. Some beautiful old doors were for sale, wow! It will be great to import this. Unfortunately he was a backpacker and broke. After all, he barely had enough money for the last few weeks and a flight home...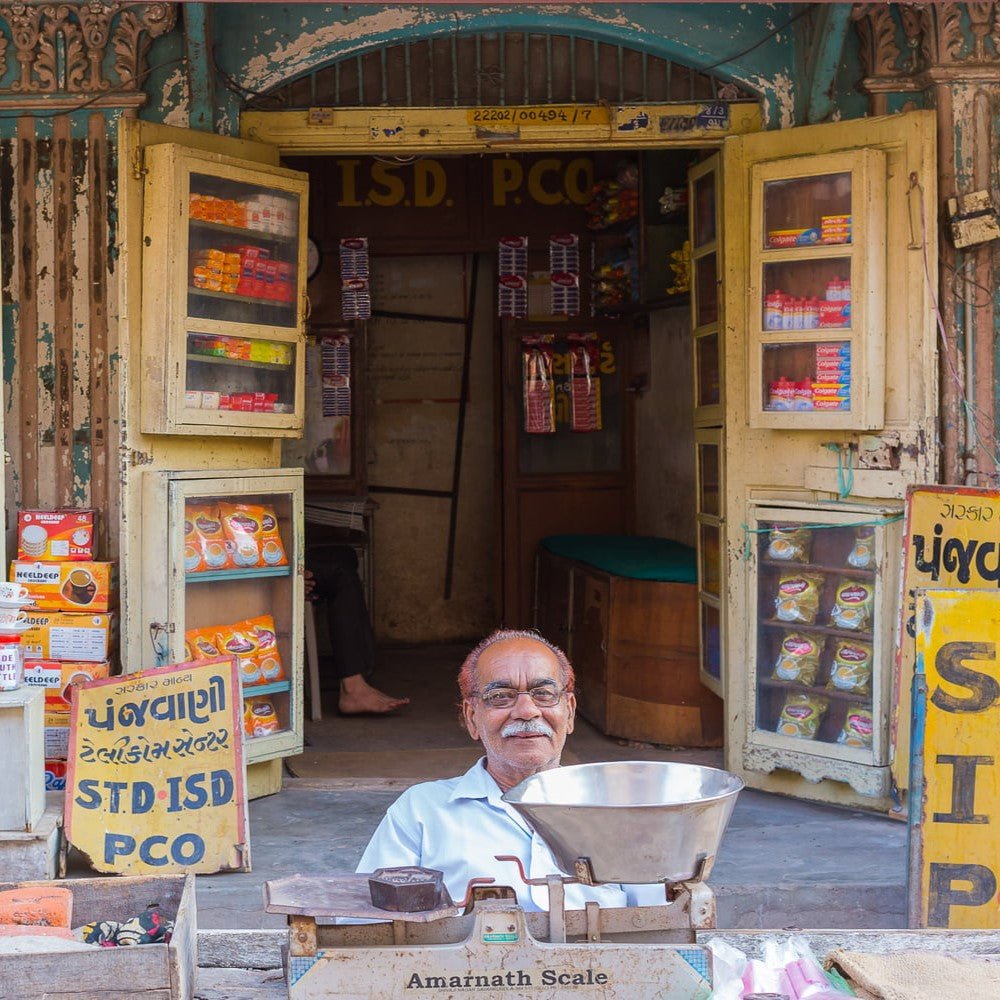 "Everything fell into place"
In the years that followed, that thought slowly faded into the background, until in 2018, he wanted to turn one of his passions, photography, into his work. One of the questions on the registration form of the Chamber of
Commerce rang; "Do you import products from countries outside the EU". At that moment everything fell into place, and that question turned out to be the starting point
for Vintage Adventures. 2 weeks later he was stuck with all his savings and
a one-way plane ticket to India. Vintage Adventures was born.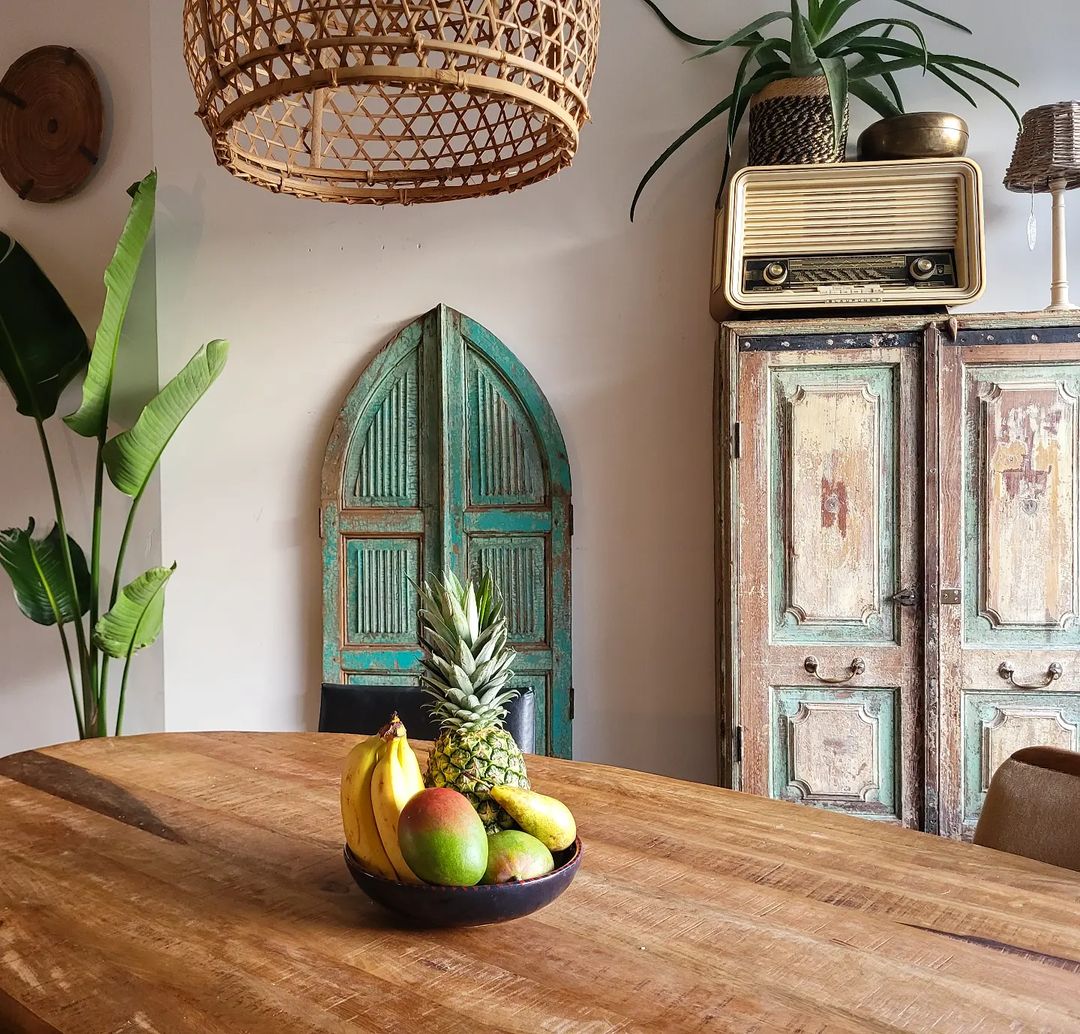 Interior with character
Since then, we have devoted ourselves with great passion and pleasure to the search for unique furniture and home accessories, and the creation of truly special interiors full of character.
Most of our products are completely authentic, but among the remains of things that can no longer be saved as a whole, you can often find beautiful materials. That is why we increasingly design new products ourselves with authentic materials.
This is how we recycle the past and create sustainable items for the future. Products with just as much character, without using new materials or exhausting the earth.
Strongly changing collection
Our collection is always different, because most products are really unique, and we (almost) do not work with new items, it is always a surprise what we encounter. That is why we regularly discover something new. We don't currently have what you are looking for? Sign up for our newsletter at the bottom of this page and be the first to be informed of new finds. But first take a look at our current collection: