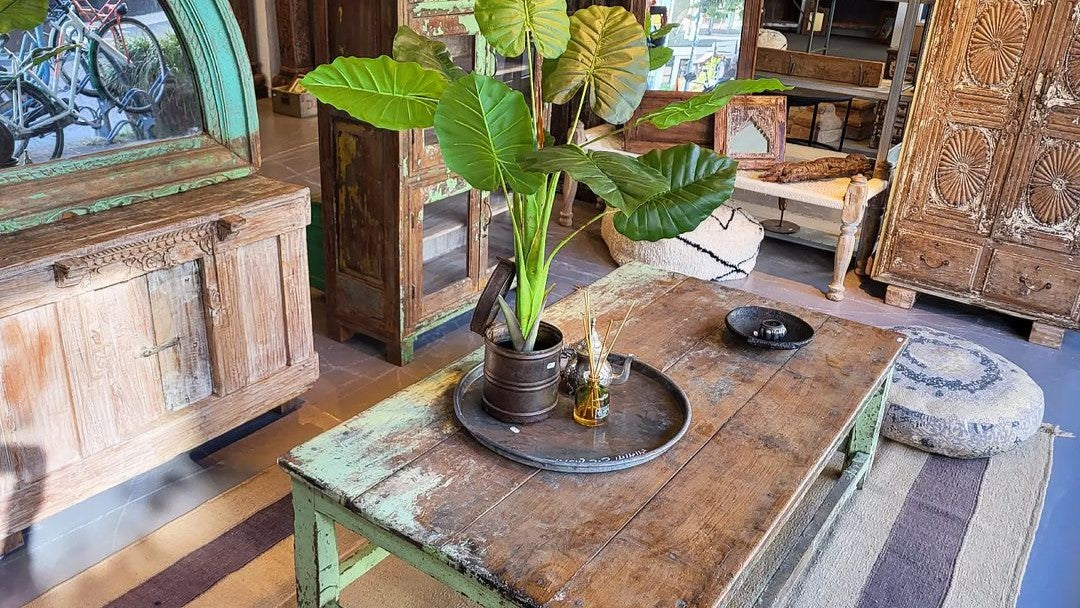 Unique Indian Furniture
We believe that an interior not only fills a space, but also tells a story - a story of times gone by, of age-old craftsmanship and adventure. Be different!
You are now viewing " Unique Indian Furniture " Want to see more?
View our other collections
We have a diverse range of unique furniture, home decorations and even large antique doors and gates, which we are quite proud of! Have a look around
All collections
Unique Indian Furniture
Unique vintage and antique furniture from India, Indian furniture, all made from tropical hardwood long ago. Antique and vintage furniture, all between 80 and 250 years old. 100% authentic, lived through, and with a beautiful patina. Created through years of use and restyling. Our furniture can be classified as bohemian, Ibiza style, authentic, raw, ethnic, tribal, exotic and industrial. Indian furniture fits perfectly in an eclectic interior. Our range consists of vintage and antique benches, cabinets, sideboards, display cabinets, medicine cabinets, bridal chest, Indian chests, steel travel trunks, coffee tables, dining tables. All really used and authentic. Visit our home store or order them online! Our Indian furniture is certainly unique!